In the modern world, the tools for growing your business is in technological advancements that have shifted a large portion of human activity to the virtual realm. Our work, education, recreation, and even private areas such as friendships and intimate communication are all inextricably linked to "being online."
Therefore, if your business does not exist online, it almost certainly does not exist at all. Indeed, physical premises are practically obsolete. Without an actual store, solid online performance can result in incredible success.
However, expanding your online presence is not a simple task. In order to ensure the quality of your products or services, you must be familiar with and proficient with various digital marketing tools for growing your business. Fortunately, we're here to assist. If you're a beginner, this post will provide you with a list of the most critical digital marketing tools to use. We'll begin with 15 products, but an incredible range and variety of valuable products are available.
These Fifteen Tools for Growing Business Enables You to Accomplish the Following:
Conduct a keyword analysis
Analyze your search engine rankings
Acquire content ideas
Establish connections
Remove all hyperlinks
Attain SEO success on a technical level
We've divided these into three critical stages of business growth: research and planning, marketing strategy implementation, and analytics. Now, let us take a look.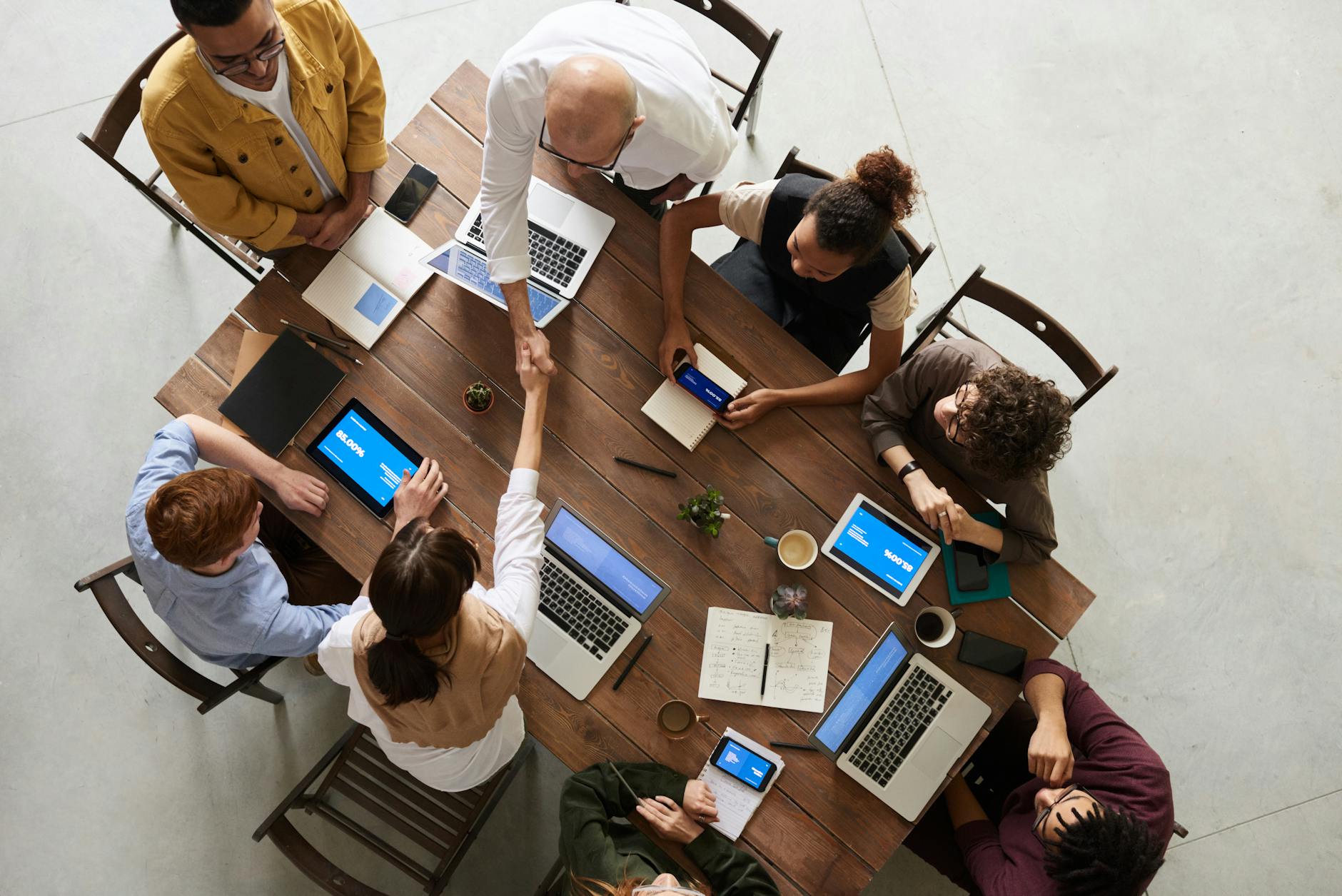 Conducting Research and Planning
1. Ahrefs
The competitive environment is the most critical factor to consider when starting a business. The Ahrefs suite enables you to understand the competitors in your industry better and one of the tools for growing your business. Additionally, you'll learn the source of your competitors' traffic, as well as information about their ranking keywords, backlinks, content features, and other relevant data.
What is the benefit to you of this?
To grow your business, you must learn from your competition. To overcome them in your field, you must first comprehend their weaknesses and strengths. Using this information will have a solid foundation for developing your digital marketing strategy.
2. Google Trends
Google Trends provides the most up-to-date information on any subject. You can use the search box to type in a specific word or phrases (product, industry name, or anything else). Instantly learn how popular your topic is on the internet and provide them with the tools they need to help you grow your business. Building your company's brand or fighting a competitor requires this information more than anything else.
This accomplishes something for you.
It's critical to understand which products or services are popular and trending to develop more innovative ideas for your own. You can use Google Trends to determine whether your business concept is outdated and whether many similar offers could hinder your success.
3. Keywords Explorer by Ahrefs
It isn't easy to overstate the value of its tools for growing your business in helping you develop your marketing strategy. Also, the Every month, new data is added to the Keywords Explorer Database, which now contains over 7 billion keywords. Additionally, it is popular in over a hundred countries.
Several of its most notable features include the following:
The keyword difficulty score indicates how easy it will be to rank for a particular keyword.

Metric "Clicks": shows statistics on basic keyword clicks.
Advanced metrics include return rate, paid clicks, and clicks per search.
How is this beneficial to you?
Keywords are critical in the promotion process because they assist search engines in locating the content they are looking for. Knowing which keywords users are more likely to search from enables you to incorporate them more broadly into your content and make it more discoverable.
4. Facebook Audience Insights
Facebook is the most popular social network. It also allows you to target your advertising to the right demographic. Audience Insights provides demographic information, interests, behaviors, the devices people use, and even the household income of these Facebook users (in some countries).
This is beneficial to you.
A proverb states, "Whoever controls information controls the world." In addition, knowing your customers' interests enables you to provide them with the genuinely required products and services. Moreover, being aware of your target audience's events can inspire you to incorporate them into your marketing strategy.
5. Buzzsumo
Buzzsumo enables you to analyze the most popular content on any subject. It also allows you to search for content in a particular niche based on a theme, an author, or a domain. Additionally, it makes it easier to monitor the social media activity of your competitors.
This is beneficial to you.
Once you've identified your target audience, this tool assists you in creating the optimal content for them based on previously published content. This results in a high level of engagement and enables you to monitor how users react to the content on social media.
Creating a Marketing Tools for Growing Your Business
6. CoSchedule Headline Analyzer
Your product or service names, campaign slogans, and content titles should all entice customers. In other words, this tool assists you in creating more persuasive headlines that capture readers' attention and compel them to click for additional information.
This is beneficial to you.
The tool includes excellent tips for writing bold and memorable headlines. The more compelling your headlines, the more visitors you'll receive to your resources. The more people who visit your website, the more likely they will purchase.
7. WebpageFX's Readability Tool
To be successful, you need content that appeals to your target market. For this online marketing tool can help you write content for your target audience's reading level. It is possible to access a guide for content improvement by entering your URL in the search box.
This is beneficial to you.
It enhances the readability and comprehension of your text for your intended audience. This is critical, as no one will delve into complex and ambiguous subjects. Also, Increase the readability of your content, and you will increase the number of people who will read it
8. PushCrew (now VWO)
Your company's online presence should ultimately aim to grow its audience. PushCrew was built for this purpose. It also allows you to send push notifications to customers who aren't currently on your site. Besides, this is an excellent method of informing your customers about new offers.
This is beneficial to you.
With so much online noise, your business growth tools may get lost in the never-ending data flow. Other uses for push notifications include notifying customers of new products. Using this tool consistently can also turn "casual" visitors into loyalists.
9. Facebook Advertising
The potential of this social network has already been widely discussed. Also you can make Facebook ads that are both complex and simple using this tool. In addition, It helps increase your brand's visibility and start conversations with potential customers.
This is beneficial to you.
Facebook advertising enables you to develop an advertising strategy on the world's largest social network, reaching a large, targeted audience.
10. Eclincher
When social media activity is at an all-time high, it's critical to maximize social media's opportunities for your business. Eclincher enables you to manage your social media marketing campaigns more efficiently. It also publishes content automatically across all channels and schedules posts for optimal performance and reception. Additionally, it responds to each social media reaction to your post.
This is beneficial to you.
The idea of running and controlling marketing campaigns in many different places is overwhelming and unrealistic for most people. In addition, Eclincher enables concurrent promotions across social media platforms and facilitates audience interaction.
Analyze the Outcomes Dealing its Tools For Growing Your Business
11. Crazy Egg
This application provides statistics on the visitors to your website and their interactions with individual pages.
This is beneficial to you.
By utilizing Crazy Egg, you can tailor your online resources to the specific needs of your visitors, enhance navigation, and boost conversion rates.
12. SERPs Rank Checker
Enter your website's URL (or any keyword) to determine your resource's ranking for a specified period.
This is beneficial to you.
The tool analyzes the keyword rankings of your website on Google. Therefore, the higher your rank, the more quickly you can be found, and your marketing will be more effective. Thus, you can monitor the effectiveness of your positioning and adjust your strategy accordingly if your rank is low.
13. Google Analytics
Google Analytics enables you to monitor massive traffic flows and the keywords visitors use to find your website.
This is beneficial to you.
Your website's accessibility and visibility are critical factors in determining its performance. In other words, by optimizing your web resources, Google Analytics enables you to accomplish this.
14. Open Site Explorer and now Link Explorer
Open Site Explorer enables you to conduct a thorough analysis of your site's links. It also allows you to conduct backlink research, identify link building opportunities, and identify potentially harmful links.
This is beneficial to you.
Links are critical for promotion, as you are aware. Hence, the more "high-quality" links a marketing campaign has, the more effective it is. However, how can one tell the difference between legitimate and spammy clicks? Open Site Explorer assists this.
15. Facebook Analytics for Apps
This is possibly the most powerful analytic tool available on Facebook. Since you will not find this level of demographic data and cross-channel analysis anywhere else, additionally, it comes equipped with many tools for growing your business and for analyzing your retention and revenue performance.
This is beneficial to you.
Facebook collects valuable data on its users' activities, location, and purchasing habits. It also provides analytics information on social trends, which can be highly beneficial for developing a marketing strategy.
Conclusion:
Therefore digital marketing has advanced tremendously with new technologies. Although, with the advent of new technology, the market approach has also evolved. Furthermore, given the numerous changes to digital marketing strategy, understanding the digital marketing conclusion is vital when you buy outlook 2016. This ensures business continuity even if your virtual machines fail, and it allows you to quickly recover your work. As a result, customers and marketers alike must educate themselves on the benefits and drawbacks of digital marketing to maximize its effectiveness of different tools for growing your business. Besides, without understanding the advantages and disadvantages of digital marketing, you will miss out on some of the most significant benefits of achieving the highest success level with your digital and social media marketing.
In addition, to keep up with your company's ever-changing requirements, you must always be creative. Microsoft Softvire USA may be able to assist you in your search for a Microsoft product that meets your needs.