Since its release, Microsoft Project Professional 2019 has supported project managers in tracking progress, assigning tasks, managing resources, and performing other associated responsibilities. Initially a web-based application but quickly adapted for PC use, Microsoft Project offers built-in features that help you build projects from the ground up. It aids in planning projects, acquiring and developing resources, budgeting and analysis of projects, and tracking projects.
However, before we go into the features of Microsoft Project Professional 2019, it's worth reviewing what Microsoft Project is.
What Is Microsoft Project Professional 2019?
Microsoft Project Professionals 2019 is a project management utilization used by enterprises to plan, manage, and control the flow of projects. It provides pre-built templates for frequently encountered corporate tasks, such as commercial construction and engineering projects. Due to its adaptability, teams can stay on top of their projects and operate efficiently from start to finish.
Budgeting is a significant feature of Microsoft Project that enables managers to estimate project expenditures. Additionally, it provides interactive dashboards and reporting capabilities that foster communication and trust between the team and the client. enabling distant workers to interact successfully and the program is cloud-based and on-premises,
Best Features of MP Professionals 2019, What Are They?
There are numerous capabilities in Microsoft Project that might help you work more efficiently. Let's take a closer view of some of them.
Planning and Scheduling
The most critical components of project management, without question, are planning and scheduling. They are the backbone of the Project, and their decisions have the potential to make or ruin it.
To begin, it details how and when accomplishing this activity is a must. After that, the responsibilities are delegated to various team members, and any necessary resources are allocated. It enables the entire process to function smoothly and ensures that everyone understands their different roles and duties. That is precisely the area in which Microsoft Project excels. It manages projects accurately by utilizing the following methods:
Prioritization
Allows you to prioritize project work, avoiding surprises, and directing your team's attention to the most critical concerns first.
Management of Task
Allows project managers to define the Project'sProject's activities and decide how distributing them among team members.
Team Calendar
A shared team calendar is a blessing since it ensures that everyone is always on the same page. Your staff will receive notifications about future meetings and events. It will be able to synchronize their work calendars for a more effective workflow.
Project Timeline View
It is one of Microsoft Project Professional 2019's most valuable features. When working on a project, it's normal to want everything in one location for all timelines to coincide. However, what if you require the assistance of someone outside the project team to monitor your work and guarantee you stay on track?
The solution is located in Microsoft Project's timeline view. It beautifully illustrates the complete ProjectProject from the top down. Suppose you wish to demonstrate the ProjectProject to stakeholders, management, or partners, for example. In that case, you can utilize the project timeline view to see what they will see.
What modifications could you make to enhance the timeline view? You might begin by modifying the formatting. Adjusting the colors is possible, Aligning the task is possible, and a variety of additional formats customized. The method is straightforward. Right-click on work and choose the option to add it to your timeline. You can customize the formatting to match an e-mail, a presentation, or something entirely else.
Collaboration
Collaboration is essential to the success of any project. Because each activity requires a considerable number of individuals, you'd like to bring them all together on a single platform to facilitate information sharing.
File Sharing
Microsoft Project enables you to collaborate with other team members on files. It lets you ensure that all team members have access to any necessary documentation, allowing them to work uninterrupted on the Project.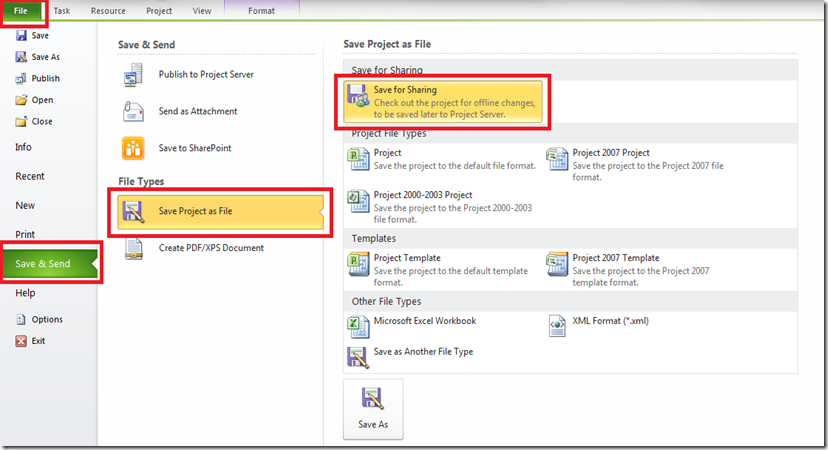 Team Dashboard
A team dashboard is vital because it provides a rapid snapshot of the most critical facts and analytics for your ProjectProject. This Microsoft Project tool enables you to add many graphs, charts, data presentations, and other graphics to your Project. It will assist you in structuring your work dynamically and visually appealingly. Additionally, it facilitates resource management and team assignment. The dashboard is beneficial during meetings and presentations because it acts as a critical performance indicator report.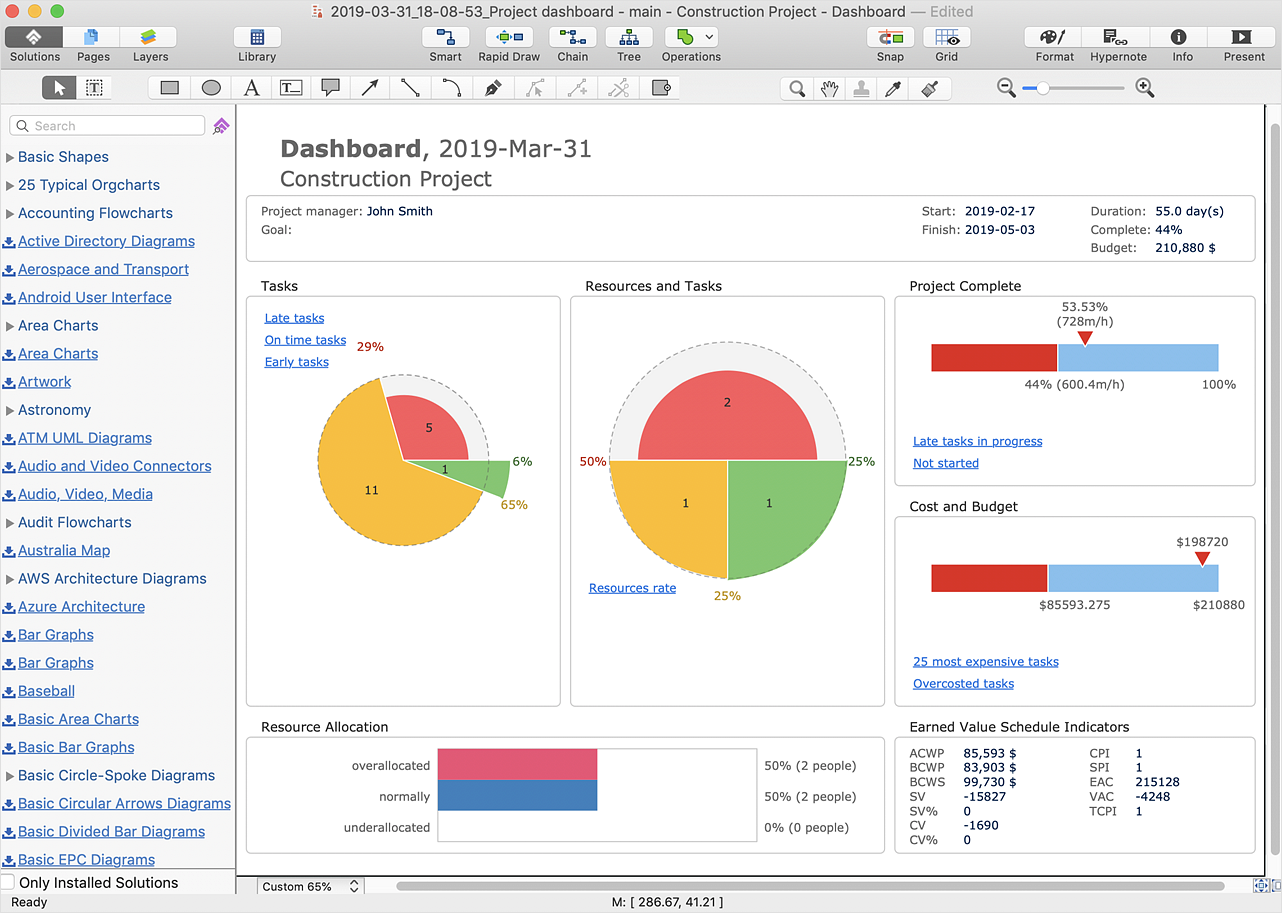 Sharing Client Data
Frequently, managing your data is insufficient to ensure the success of a project. Additionally, you must work with customer data and verify that it is stored properly. This information should be accessible to all project participants to guide their work. using Microsoft tools will surely make it easier.
Reporting
Reporting is crucial for tracking the progress of a project since it enables you to determine the amount of work finished and the amount of work remaining. Fortunately, Microsoft Project excels in this area, enabling you to develop high-quality reports quickly. The best aspect is that you may customize the data and structure to meet your own needs. Among the features are burndown reports, a one-page overview of the entire ProjectProject, the status of available resources and their use, a cost breakdown, a list of pending operations, and a list of completed and future goals.
Resource Management
When it comes to managing project resources and availability, Microsoft Project gives project managers many options. A project's resources can include money (the budgeted amount), people (team members), meeting and workspaces, raw supplies, and much more. A project is going to come with certain limitations on the number of resources that are used. The resource management capabilities in Microsoft Project help you keep track of all available resources and their possible uses for your ProjectProject (s). allocating the project management also allows you to costs to specific resources, determining whether they are overused.
Each ProjectProject is rare and requires its own set of resources. This tool aids you in properly allocating and prioritizing your operations depending on resource availability and demand, with the option of allocating full- or part-time resources as needed. Additionally, you may utilize this feature to create a pool of resources you can draw to complete tasks as your project proceeds.
A Drop-down Menu Is Used to Connect Tasks
Easily one of the most valuable improvements to the Microsoft Project, this is a must-have. They merely scroll to the column Predecessors, click the down arrow, and locate the task list. Users may scroll to the desired task because the sequence and hierarchy of tasks are identical to those found in the Project. Similarly, finding the tasks in the Successors column.
Task Summary Name Field for Resource Usage
Users will no longer be unsure about adding the tasks to the list. For instance, having numerous tasks with the same name but assigned to various project stages complicates recognizing the specific task at hand. adding the task summary name field is now possible, which will display the phases of these activities.
Timeline Bar Labels Make Progress Tracking Easier
Microsoft Project Professional 2019 comes with improved communication and tracking capabilities. Customizable timeline bars are now available, and work progress is displayed beside them. It is possible to assess whether or not a project is complete when teams provide their project status. Additionally, it's possible to denote the direction in which the bar is pointing. The timeline bar can be labeled.
Accessibility Improvements
It has no doubt one of the most significant advancements made by Microsoft. By supporting Microsoft Active Accessibility, Microsoft Project 2019 simplifies assistive technology solutions with applications (MSAA). A screen reader for the visually challenged is one example.
Microsoft ProjectProject Professional 2019 includes a color name, which is beneficial for colorblind users. Additionally, modifying colored attributes can be done. Additionally, the app's navigation has been streamlined, with users navigating using the keyboard rather than the mouse. Moreover, customers can now zoom in and out of reports to match their unique requirements.
Statistics
If there's any doubt about Microsoft Project's popularity, consider the following figures, which show how important it is to businesses throughout the world:
The Project has over 20 million users.

Over 10,000 businesses

rely on it.

The Project is available in over 80 different countries.

well-integrated Project is to meet a wide range of customer needs.
Microsoft has positioned itself as the most cost-effective enterprise solution. Due to the entire flexibility of Microsoft Server solutions, clients can develop and deploy a wide variety of functionality at their own pace. Not only will your existing Project solution suit your requirements, but it will also scale as your firm evolves and grows.
"Project is a key release for both prospective PPM application users and existing Project Server customers," says Gartner Research. SharePoint's inclusion demonstrates the software company's commitment to using SharePoint as the foundation for its Enterprise Management (EPM) Solution." The PPM market was valued at 3.4 billion dollars in 2011 and was increasing at 12.9 percent per year. (IDC, June 2012, Melinda Ballou, Scott Guinn) Kindly contact us with any concerns or if you require assistance with this robust and scalable solution.
Conclusion
Customers should make use of several of Microsoft Project 2019's essential features. It should be plenty to entice non-subscribers to purchase and install MP 2019 on their computers. Juggled by businesses of all sizes various projects, plans, activities, and individuals. They can plan and execute projects more efficiently, correctly, and profitably if they have a solution. There are numerous advantages to using project management software. A pencil, paper, and a technique were once used to represent project management software.
If you want to improve your office experience, you'll need the appropriate equipment. Microsoft Softvire USA is the place to go for the best tools at the best costs.