Are you prepared to discover the search engine optimization/SEO tools and their secret? Regrettably, I must inform you that a secret recipe does not exist. But there is no such thing as a secret recipe. SEO is not a game of magic tricks or algorithm manipulation. Hence, what you need is a firm grasp of what people want (or need) when they search. Precisely that's the lack of a big secret that makes SEO so difficult.
Additionally, it is a target that is constantly changing. And we are not the ones who set the rules – search engines do. Its benefits on organic search is one of the most profitable marketing channels available – provided you are willing to invest in it. Furthermore, you'll get the most out of this guide if you're eager to put ideas into practice and test them. While the world of SEO is complex and ever-changing, the fundamentals are simple to learn, and even a little SEO knowledge can make a big difference.
Five
SEO Tool For Beginner's Guide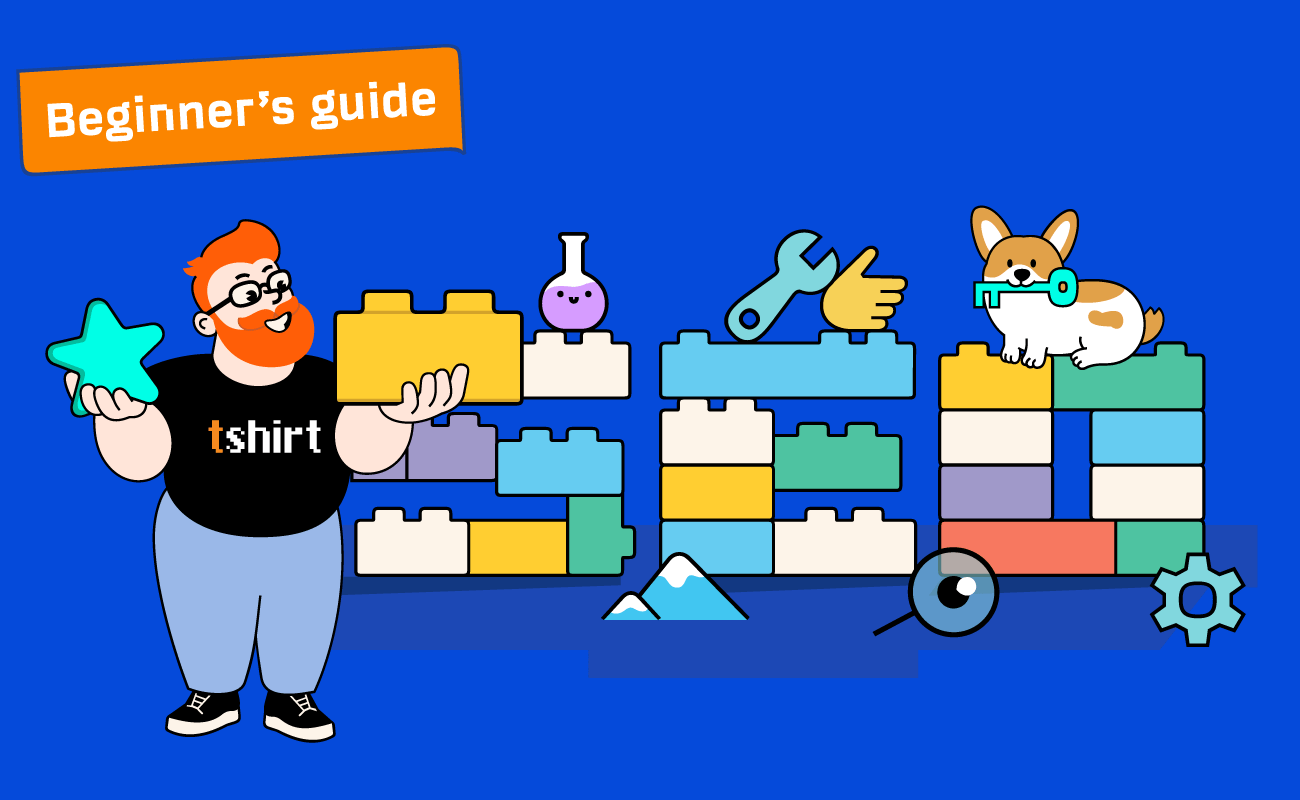 Knowing what to look for is the first step in search engine optimization. Hence you need to consider these factors when choosing your following SEO tool. And this process of directing search engine traffic to a specific website or content is known as SEO. To finish your work quickly and efficiently, you need to learn about search engine algorithms, their differences, metrics for implementing changes and evaluating performance, and software like Microsoft Visio Professional 2010.
Indeed SEO tools are designed to improve a website's ranking in search engine results pages (SERPs) without charging the website owner. Also, these tools help businesses determine the most effective methods for increasing a website's search relevancy. Hence, some devices even include competitor data and thorough industry analysis. Also, product and marketing teams as well as SEO specialists use SEO tools to improve their web domains' rankings.
1. Yoast SEO
Is a search engine optimization program created by Yoast. When you optimize your blog posts with Yoast SEO, it gives you real-time feedback. On-page SEO tasks for each blog post are listed in the plug-on-page in's SEO checklist. On-page SEO for WordPress is easy with Yoast SEO.
2. SEMrush
Is a popular and valuable tool for all digital marketers. Their monthly subscription includes 40 SEO, PPC, and social media management tools. Also, SEMrush can help marketers find new markets, niches, and opportunities by analyzing backlinks, keyword research, website performance, and traffic and discovering new markets, places, and opportunities. Thus, A site auditing tool is also available to help with technical SEO.
3. WordStream
Is an entirely free and straightforward way to access a streamlined version of Google's keyword planner. Type a keyword, a category, and location into the search box below. Then, click the large orange button to see a list of keywords, their Google and Bing search volumes, and the average cost per click (CPC) for each keyword across all ad networks.
4. BuzzSumo
Is a research tool that helps marketers discover what content is shared across multiple platforms. You can quickly find the most popular articles on a website by entering them. You can look back a day, week, month, or year. Then, you can search for negative keywords and filter by author or platform. Lastly, BuzzSumo makes it easy to analyze and compare your content to the competition while monitoring emerging trends.
5. Grammarly Premium
Is a version of Grammarly that includes additional features. Also, google checks your website's spelling and grammar. In addition, a website that contains numerous spelling errors will have a lower chance of ranking highly in search engines. Grammarly makes it simple to create error-free content that is grammatically correct. You can write emails, social media updates, and blog posts using the tool embedded in your browser.
Points to Consider When Evaluating an SEO Tool A Beginner's Guide
"Does SEO tool work for every firm?" What do you say? There is an easy fix. Yes, a comprehensive SEO strategy will help any size or industry company. SEO can increase site traffic; indeed, its content that matters to Google and other user-friendly sites helps visit time. So the proper search and content platform can reveal market, algorithm, and competitor insights. Take action now. Choosing among so many devices is difficult, so you need this points to consider:
Before choosing an SEO tool, make sure they understand your clients' needs and products. Once you know your client's needs, you can start selecting the right tools for the job. These fundamentals enable the organization to carry out its mission effectively. The most effective SEO tool understands the client's specific needs and business expectations.
When used in the appropriate language and market, most SEO tools produce and perform optimally (search engine.
German SEO tools frequently outperform our local search engines like google.co.uk. As a result, it's critical to determine which languages, markets, and search engines are essential for SEO optimization. Many SEO strategies focus on one search engine, usually Google.
Users and marketers of SEO must consider universal search factors. Modern desktop and mobile information delivery methods are reducing business traffic.
Clicks are falling in some areas as search engines provide more information directly on the SERP. Regardless of rank. These methods offer searchers helpful information without requiring them to click.
Additional integrators to the standard one
Available SEO cannot and should not be relied upon to function independently. For these reasons, your SEO tool should integrate with and share data with third-party systems such as web tracking, pay-per-click advertising, and Webmaster Tools. This is especially critical if lead generation and conversion tracking are crucial components of your internet marketing strategy.
Improvements to individual pages
In terms of SEO, having a tool that provides keyword density data, suggestions, and on-page statistics is beneficial but not essential. The tool's recommendations must be integrated into a larger strategy.
Aside from personalization, every website must be usable. It is because your website must be compatible with the most popular devices and browsers. Many technologies can't support massive auditing websites. So, please choose a program that can audit any website, no matter how big or small. A clutter-free, clean, and simple user interface is required. A great tool will help you optimize your website's user experience. Avoid technologies that necessitate customer service.
Characteristics of a Search Engine Optimization/SEO Tool.
Implementing an SEO strategy is simple with the right search engine optimization tool. As a result, businesses require SEO. This is true. However, one question remains unanswered. Which SEO tool is the most effective for your business? Alternatively, how do you determine which search engine optimization software best fits your business?
1. Rank of Keywords
Because it tracks keyword performance in search engines, so does the essential SEO feature. On the other hand, profitable alternatives to unprofitable ones save time. Moreover, this metric tells you how often a keyword is searched. View the site's keyword ranking. This feature tracks your rank progression over time.
2. Optimization for Mobile
Mobile traffic as a percentage of all organic visitors is rising. A good SEO tool should evaluate a website's mobile friendliness to make it more user-friendly.
How easy is it to click on the wrong link or button when using a touchscreen?

Flash, Silverlight, or other online technologies not supported by all mobile browsers?

In mobile viewports, are page ratios set to match device width? How fast does a page load on a slower network with a weaker processor?
3. Links to Other Websites
Backlinks are internal links between websites. Unlinked blog posts automatically link to your website. Using a website as a source creates a backlink. Browsers consider backlinks; the more reliable the "backlinking," the better. Your work makes you famous.
4. The Interface Is Simple to Use
SEO (search engine optimization) can be intimidating. Also, it would help if you had an intuitive tool because you are new to SEO. You only need a few clicks to understand each device.
The following will help you use a tool more effectively:
A comprehensive knowledge base and help center.

We'll give you specific, actionable advice based on your website's current SEO state.

Customer service agents who are friendly and helpful.

Simple layout, easy navigation, and overall good user experience.
5. Background of the Competition
It looks at your competitors' links. See how you stack up against your competition—using a program that continuously scans for new competitor content and brands. A large dataset exposes its flaws. It's imperative to keep an eye on your You can detect or find them. Find an API if you use multiple tools. See their market share. It allows you to assess opponents quickly.
6

. Submission to Search Engines
They were making a search engine submission. Also, the seller may submit your new websites to Google and other major search engines for indexing. Your sites are now visible to search engine spiders, ranking web pages.
7. Accountability
It generates a list of all your SEO strategies. It may also include keyword ranking status, cost per click, and statistics comparing your website to competitors. Reports frequently use graphics to help you quickly absorb information. These visual reports allow businesses to show clients the campaign's success quickly. Also, some words include historical rankings to help evaluate long-term SEO projects.
The Advantages of SEO Tools
1. Increased traffic and profits:
Increased traffic generates more leads, which generates more revenue. SEO is becoming an essential part of any marketing strategy, even if you don't sell anything online. The more effective your SEO Tools efforts, the higher your search engine rankings. This aids both direct sales and online product research.
2. Conduct a keyword search using the following terms:
Search engine optimization software can combine keywords based on their relevance, value, and competition, among other factors. They assist you in identifying long-tail keyword sets that are underutilized but beneficial to your business in your niche. The most sophisticated implementations can collect billions of unique keywords from search queries.
3. Organized keywords:
Similar terms are grouped and classified automatically according to their relevance, value, or any other criterion. Instead of a list of keywords, you now have a structured list, making it simple to sort the high-value versus secondary groups. This enables you to plan your organic search campaigns precisely, whether they are a full-fledged strategy or a trial run to seize a competitor's search rankings temporarily.
4. Establish a connection between concepts:
You can use SEO tools and software to manage your link partners if your company uses a link-building strategy. Centralization of Google PageRank and Alexa, for example, is possible. It's easy to keep track of inbound and outbound links. Moreover, you can see your competitors' search rankings simultaneously. This way, you can capture valuable traffic and redirect it to your site. Play a virtual sailing game and improve your skills.
Here Are the Few Primary Benefits of SEO Tools/Software:
Optimize your website(s) for the best possible performance on search engine result pages (SERP)

Determine the most effective keywords for your search marketing campaigns.

Maintain awareness of changes to search engine algorithms.

Receive detailed reports on your website's performance and ranking.

Investigate your competitors' methods and keywords.
Conclusion:
This proves that businesses and websites alike are adamant about staying ahead of the curve for innovation and improvement. As a result, every business owner should consider future investments in SEO tools. Acting now is preferable to acting later. Tools for auditing, tracking, and reporting are saturating. Otherwise, selecting the appropriate tools or services can be challenging because the abundance of SEO tools does not intimidate non-experts. Moreover, if you follow these simple guides and consider why you require an SEO tool, the rest should be straightforward.
Get creative with your ideas and turn them into brilliant solutions. Use the right tools to make this career as a content creator more efficient. At Microsoft Softvire USA, we offer a wide range of high-quality solutions to optimize your SEO resources and enhance your content creation experience.